At all stage during exploring, extraction, transportation, refining, storing and marketing of Oil, Petro-Chemical and Gas, there is a requirement to accurately measure its quantity, and to carry out tests for quality control. Internationally, industry stakeholders impose a fiscal obligation for tight stock control and loss prevention, and governments enforce the legal responsibility for health and safety concerns, and environmental awareness. We can satisfy both requirements.

Loading & Discharging Supervision
Quantity & Quality Evaluation
Loss Prevention & Cargo Shortage Analysis
Sampling & Analysis
Expedite Survey
Expert Witness Analysis
Tank Cleaning & Inspection
Tank Calibration & Meter Proving
Claims Handling & Consultancy for Quality Dispute/Contamination
Testing for Jet, Diesel, Bunker, BTX, Wooden Pallets, ULO, UCO, Bio Fuel/Disel, Chemicals.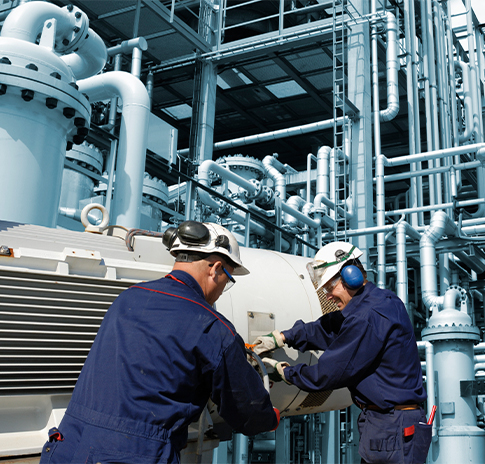 SAMPLING AND VARIOUS SAMPLERS
The methodologies of sampling are critical to quality determination.
Since KSIS uses accredited sampling methods with quality sampling devices, KSIS can provide accurate and reliable test result.
Contact KSIS now to get more information about sampling.
SPOT SAMPLER
Purpose: Upper / Middle / Lower
Volume: 1000 ml
Size: Dia 25 x H30 cm
Material: Yellow Brass
Medium: Oil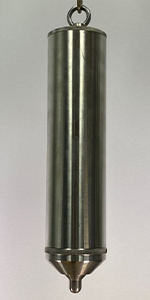 BOTTOM SAMPLER
Purpose: Water, Residue
Volume: 500 ml
Size: Dia 20 x H25 cm
Material: Stainless steel
Medium: Oil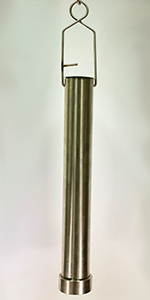 ALL LEVEL SAMPLER /
ZONE SAMPLER
Purpose: Composite
Volume: 500 ml
Size: Dia 17 x H37 cm
Material: Stainless steel
Medium: Oil, Chemical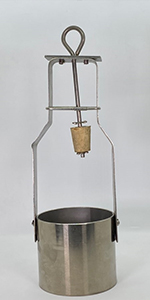 CATCHERS SAMPLER
Purpose: Upper / Middle / Lower
Volume: 500 ml (Bottle)
Size: Dia 30 x H26 cm
Material: Stainless steel
Medium: Oil, Chemical